Prep 25 mins
Cook 30 mins

A legacy of Dutch colonialism, this "thousand layer cake" is often served after the rijsttafel but will do equally well served with the coffee or tea. This is a very rich cake and should be served in thin slices. I found this at Indochef.com I've made something like this years ago. (This is optional) Spread a thin layer of warmed jam and every 2 layers and spread chocolate after the next 2 layers of batter was baked. Be sure to stay with the cake as you cook it. My picture show of the cake made in a 10 inch so you'll get more layers when baking in a 9 inch. This is also great without the spices and just the jam and chocolate layers.
Directions
Preheat broiler.
Line the bottom of a buttered 9" springform pan with wax paper and butter the wax paper.
Optional Chocoate layer:.
Melt chocolate and 3 tablespoon butter and mix to blend, set aside.
In a large bowl cream 2 sticks butter and sugar together with an electric mixer. Beat in eggs yolks a few at a time.
In another large bowl, using clean dry beaters, beat the egg whites with the salt until stiff. Fold into yolk mixture. Fold in flour.
Divide batter between two bowls.
Mix the spice mixture together.
Add the spice mixture to one bowl of batter and mix in well.
Pour about ½ cup of the spice batter into the pan, spreading to form a thin (crepe to pancake thickness) layer. Place pan under a preheated broiler (oven grill) for 2 minutes, or until the layer is firm and very lightly browned. Spread ½ cup of the plain batter over the top and broil until firm. Spread the optional 1/4 cup warmed jam if using. Repeat layering spice batter then plain batter then spread 1/4 cup melted chocolate topping with the spice batter. Be careful spreading the batter. Broil till lightly browned following with plain batter and repeat till all batter and fillings are used.
Let cake chill to firm chocolate and jam, then remove from pan. Bring to room temperature.
Sprinkle top with confectioners sugar. Serve in thin slices.
Reviews
Most Helpful
Baked this for a Balinese dinner and it was winner.
Rita, I haven't made this but picked it up when you answered a question in Q & A and posted the link. I simply HAVE to tell you that this is a splendid recipe: easy enough to see when just reading it. With just husband and me in the house, I cannot promise to make it, but I am saving it. With our Dutch colonial heritage in South Africa, I am amazed it is not known here!! The spices are right up our SA alley! If I find an excuse, I'm making this. For now, I'm saving it to my Main cookbook. Great, and so original -- a rare commodity in recipes these days!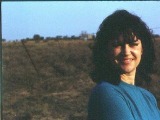 I did half the recipe as an experiment as I've a very small (around 10cm) round springform pan. I mixed all the spices into the flour and it still worked in forming thin layers. It's lovely to finally cut the cake and see the delicate layers. Don't be afraid to increase the amount of spices. I found that each layer took 4 minutes to turn brown even at 200 degrees C. Perhaps the cake would be more moist if it's fewer minutes under a hotter broiler. It's a delicious spice cake that looks oh-so-good!