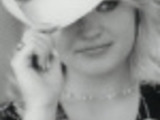 My dh doesnt care for basil so I searched for an alternative and found this one!
Make and share this Speedy Spinach Pesto recipe from Food.com.
Directions
Place all ingredients into food processor and process to a fine paste.
Taste and adjust seasonings and transfer to a glass container and top with a thin coat of olive oil to prevent the top of the pesto from discoloring.
Keeps for weeks in the refrigerator.
Reviews
Most Helpful
Very good sauce for pasta and pizzas. I found I needed a good amount more salt and pepper than the recipe calls for. Also, because spinach doesn't have a hint of sweetness the way basil can, I added a drop or two (literally) of Vanilla. That just about did it.

Sorry to keep picking on you but your recipes are soooo good. I don't have an herb garden and to buy those little plastic packaged herbs at the market is so expensive when you need two cups. Spinach is the favored veggie in our house so I thought, "why not?" This was really terrific served tossed with some linguine and grilled shrimp.

I left out the parsley because I don't care for it (and initially made this because basil isn't my favorite, but spinach is). I also left out the nuts because DD doesn't care for them. I felt it needed more salt & pepper, but otherwise it turned out beautifully to accompany the Pesto Chicken on this site. I browned chicken thighs on the stovetop, covered each piece with pesto, poured in a little white wine & chicken stock, topped with purchased fresh 3 cheese ravioli & mozzarella cheese. Placed in a 350 degree oven (in the same cast iron skillet, covered with foil) & baked for about an hour. It was an almost effortless one dish meal that everyone loved. Thanks for sharing, I can now say I like pesto (spinach, that is).