Prep 10 mins
Cook 20 mins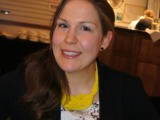 Not necessarily authentic but very quick and tasty
Directions
In a small pot heat oil over med-hi heat. Add garlic and saute for 2 minutes. Add remaining ingredients and simmer over med-lo heat for 15 minutes, stirring regularly.
Give it a whir with an immersion blender to get a good consistency and serve.
Most Helpful
These were great! Out of preference, I used a can of black beans instead of kidney beans and I used the recipe in Recipe #288094. Thanks - no more canned refried beans for me!
We loved these refried beans. I had a can of pinto beans, so I used that instead of the kidney beans. I also used minced fresh jalapeno for the chile pepper. We like a little texture in our refried beans, so I used a potato masher instead of the stick blender. They were easy and fast to make, and tasted delicious. It doesn't get much better than that!

Very tasty. Who wants canned refried beans if they can have this instead. I used unrefined extra virgin olive oil and sauted the garlic at a lower temperature or it would have burnt. I used a 19 oz can pink beans because that is what I had on hand and have read they are used in refried beans as well. I just added sea salt and water since I had no vegetable stock on hand and it worked fine, for the chili pepper I used cayenne, to taste, plus the rest of the ingredients. I do recommend this. Made for ZWT7 South and Central America, for my team Food.Commandos