PanNan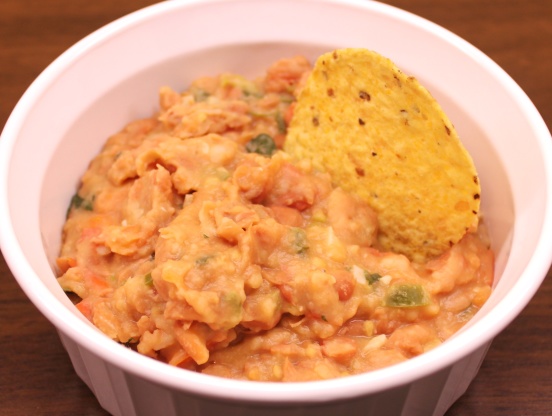 Not necessarily authentic but very quick and tasty
These were great! Out of preference, I used a can of black beans instead of kidney beans and I used the recipe in Recipe #288094. Thanks - no more canned refried beans for me!
In a small pot heat oil over med-hi heat. Add garlic and saute for 2 minutes. Add remaining ingredients and simmer over med-lo heat for 15 minutes, stirring regularly.
Give it a whir with an immersion blender to get a good consistency and serve.