Cynna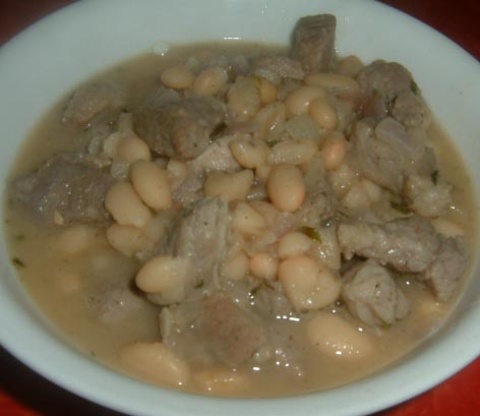 Quick easy and nutritious meal. Very tasty.
Cut pork into 3/4 inch cubes. Sprinkle with salt and pepper.
Heat oil in a large Dutch ovem over medium high heat. Add pork; saute 5 minutes or until browned.
Add onion and garlic; saute 5 minutes.
Stir in beans and spices, and bring to a boil.
Cover, reduce heat, and simmer 10 minutes, stirring occasionally.