Special Potato Pancakes for Two
Derf2440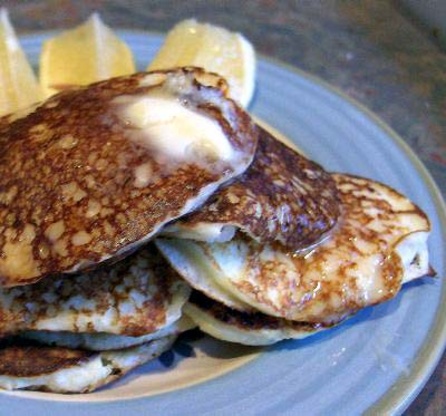 Good to use up left over boiled or mashed potatoes and bits of left over sour cream and cream cheese. Easy and tasty!
Veggie spray a nonstick frypan and heat to medium hot.
With a fork, mash together potatoes, sour cream, cream cheese, salt and pepper; add egg and lightly beat.
(we like ours a little lumpy).
Add baking powder and whisk well.
Spoon into hot frypan to make 8 small pancakes,about 3 or 4 inches across, 4 at a time.
Cook about 4 minutes on each side, total 8 to 10 minutes.
Keep hot in a 250f degree oven'til ready to serve.
Serve with butter, lemon wedges on the side and a sprinkle of Splenda.