Special Meatloaf With Heinz 57 Sauce
PanNan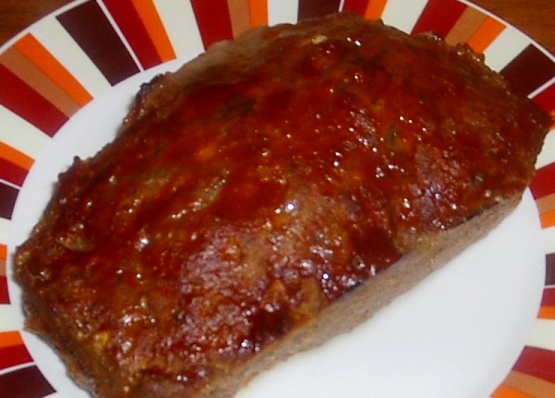 My grandmother shared this recipe with me many years ago. It's been our family favorite ever since. I generally use very lean ground beef and it's still nice and moist. Wonderful left over on sandwiches! Although meatloaf is enjoyed throughout the entire U.S., this version gives credit to the region where Heinz 57 became a household word - the Mid-Atlantic region.

Delicious! DH and I just enjoyed this with corn and a salad. Perfect, homey, comfort food. Nice spice undertone with the sauce cooked in the meatloaf itself. The directions were excellent, the cooking time was right on the money, and we totally enjoyed this - thanks for a moist, wonderful meatloaf - can't wait for tomorrow's leftovers!
1 1⁄2 lbs lean ground beef

1

egg, slightly beaten

1

cup soft breadcrumbs
1⁄2 cup milk

6

tablespoons Heinz 57 steak sauce, divided

1

teaspoon salt
1⁄2 cup chopped onion

3

dashes freshly grated pepper
Combine ingredients thoroughly (reserving 3 tbsp Heinz 57 Sauce for the top), but use a light hand and don't over mix.
Shape in a 8 X 4 X 1 1/2" loaf pan.
If your ground beef is very lean, the pan should be greased first.
Brush top with the reserved 3 tbsp Heinz 57 Sauce.
Bake in 350 oven for 1 hour.
Allow loaf to stand 5 minutes before slicing.