Special Chicken With Mushrooms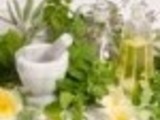 This dish can be prepared ahead of time; refrigerated and cooked just before serving.
Make and share this Special Chicken With Mushrooms recipe from Food.com.
Directions
Preheat oven to 350*.
In skillet heat oil and 1Tblsp butter.
Add mushrooms and garlic; sauté a few minutes.
Place mushroom in a casserole.
Dip chicken in beaten egg; then roll in breadcrumbs.
In skillet heat remaining butter and more oil if necessary.
Brown chicken on both sides.
Place chicken on top of mushrooms.
Deglaze pan with chicken broth; pour in casserole.
Bake in preheated oven for 45 minutes or.
until chicken is chicken is cooked.
Top with cheese and bake another 15 minutes.
Serve with pasta or rice.
I use 1/4 cup Egg Beaters to replace the egg.