Sparkling Margarita Floats
From Every Day with Rachael Ray June/July 2008. This sounds like the perfect summer drink!
Directions
Chill 8 glasses. In a pitcher stir together the limeade, tequila, and triple sec. Refrigerate for 30 minutes.
Stir the tonic into the limeade mixture. Place 1 scoop of sherbet into each of the glasses, and stir in the limeade mix.
Most Helpful
This was a nice summer margarita. I used recipe #462498 for the sherbet and it was perfect! Thanks for sharing a keeper recipe.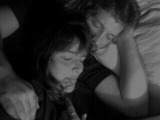 I used Wink instead of the tonic water as I didn't want the drink to have a bitter taste when I was using some much liquor. I also used cherry sherbet, plus I added a sugar salt combo to the rim of the glass. These make beautiful refreshing drinks. Thanks for posting!

I made these for a Red Hat get together and we all had the same thought. The tonic water gives it a bitter taste. Next time I am using club soda and see how that comes out. But there was none left as it was so it wasn't to bad. I didn't make it in the glasses but in a punch bowl and then for the sherbert just dropped small spoonfuls in so when you got your glass you could get some sherbert also. Doing it this way it served more than eight glasses. I love RR magazine and use alot of her recipes.