Sparkling Lime (Or Lemon) Beverage
Hadice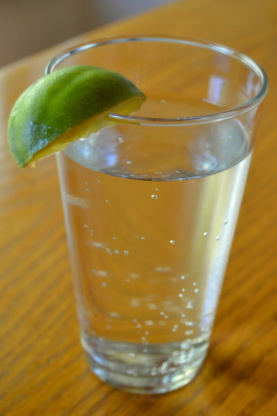 I find this beverage extermely refreshing, and I will drink it, or its lemon variant, around the order of once or twice a day. It provides a perky hint of flavor without making the beverage so tart one is driven to add sugar or sugar substitutes -- and it's simple and quick. And unlike commercially-flavored seltzer waters, it tastes real.

Can't get more simple than this, whether it's toning down a sugary lemonade or jazzing up a glass of water! Tasty & refreshing, especially during the warm summer months! Thanks for sharing the recipe! [Made & reviewed in I Recommend recipe tag]
Squirt juice into water tumbler, add ice, add cold seltzer water to fill.
Garnish, if desired, with a thin slice of lemon or lime or orange, and enjoy.