Sparkling Lemonade Floats
Alia55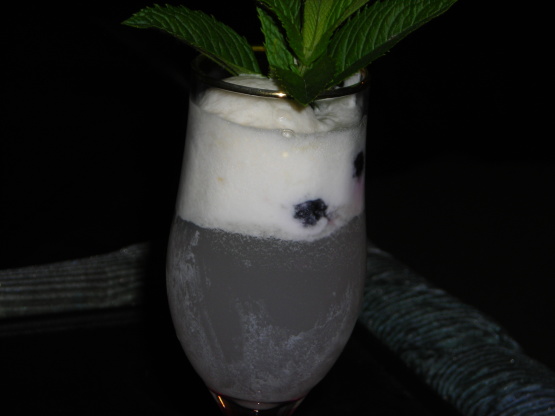 This is an unusual but very tasty drink. The ice cream mellows out the tartness of the lemon.
Stir together lemon juice and sugar and add cold water.
Place a scoop of ice cream into 6 glasses and pour lemonade over to fill the glass 3/4 of the way. Top each glass with club soda and garnish with berries, lemon slices and mint.