Sparkling Fruity Green Tea
loof751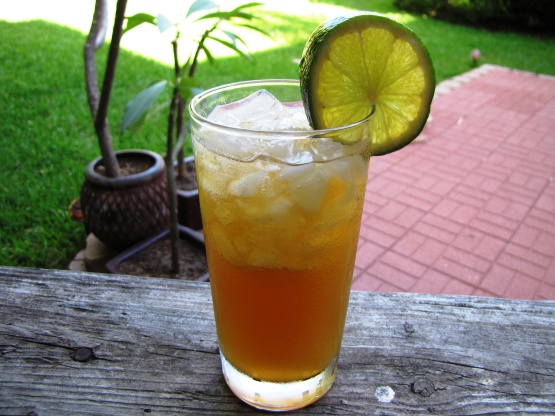 This recipe comes from the June 2009 Best Recipes cookbooklet, Summer Salads & Sandwiches. Preparation time includes neither the time needed for brewed tea to cool nor the time needed for the fruited tea to chill.

Made this mid-day Saturday with Luzianne tea bags (only three since they were the family sized bags) and made in my iced tea maker using splenda brown sugar blend (my iced tea maker has a spot for the sugar to make sweet teas) then chilled for about four hours and after a long day of yard work enjoyed this on our pack patio! We will make this again, particularly for backyrad grill-outs! Thanks for posting! Made for PRMR tag!
Pour boiling water over the tea bags, then cover & brew for 5 minutes. Squeeze the excess tea from the bags, then pour into a large pitcher. Stir in the sugar & let cool.
EXCEPT for the club soda, add remaining ingredients to the tea & chill at least 2 hours.
Just before serving, add club soda, then pour into ice-filled glasses.