Mandy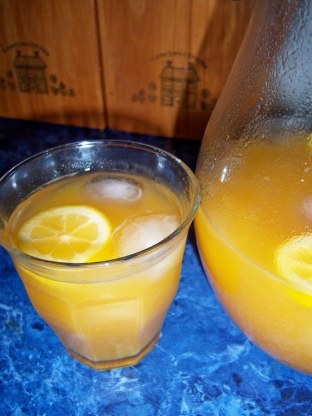 This refreshing blend of apricot, orange, and grapefruit juices is a step up from plain juice but no more difficult to make. Sparkling mineral water adds bubbles without alcohol.
In a large pitcher, stir together the apricot nectar, orange juice, grapefruit juice, and lemon juice.
Slowly stir in the mineral water.
Serve juice mixture over ice.
If desired, garnish with blood orange slices.