Annacia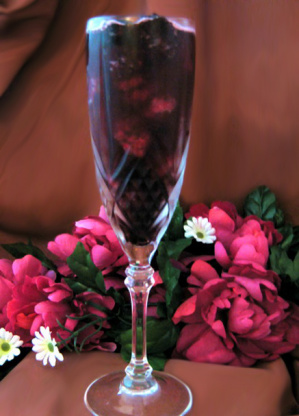 fresh fruits and champagne? life is sweet. :)

Oh my this is good! Now I have to be honest and admit that I wasn't going to buy champagne to make one of these. DH wasn't willing to try it so that left just me. In place of the champagne I used ginger ale. I loved it! I had mixed berries so used that and the combo of the berries, mint and ginger ale worked gorgeously. What a beautiful and easy presentation.
In a shallow serving bowl mix the fruit gently so it is not crushed. Evenly sprinkle with sugar and chopped mint and gently mix again. Pour cold champagne or wine over fruit, enough to almost cover fruit.
Let stand refrigerated for 1 to 2 hours.
Serve in chilled champagne glasses.