Spare Ribs With Sauerkraut
Posting for ZWT6 German/Benelux region. Recipe is from germancookbooks.com Authentic German Home Style Recipes. AKA SCHWEINERIPPEN MIT SAUERKRAUT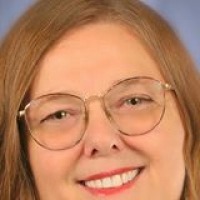 I have put your recipe in my family file. This is how my Mother would make it. It was my Father's favorite. However, Mother didn't like to make it as it was too expensive. My father would suck so hard on the bones that several times he popped a cap off his tooth!!!!
Place ribs in a large pot, cover them with water and bring to a boil. Reduce heat and simmer for 15 minutes. Drain the water and cool the ribs until you can touch them. Cut them into 1 or 2 rib portions. Sprinkle with salt and pepper and set them aside.
In a large Dutch oven sauté the onion in shortening until glassy. Add the ribs, reduce the heat and cook for 15 minutes, stirring occasionally.
Drain sauerkraut and add it to the ribs. Pour water and wine over the ribs. Add the apple, bay leaf and cloves, turn up the heat and bring to a boil. Turn down heat to low, cover the pot and simmer for 1 1/2 hours.
Peel, wash and grate the potato and place into the sauerkraut mixture. Add a little water if needed. Stir and simmer another 1/2 hour. Season with salt and pepper and a dash of sugar.