Spanish Roast Chicken, Chorizo and Potatoes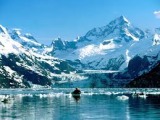 Recipe by Jamie Oliver. He notes that this recipe will really get your taste buds going as it fills the house with wonderful smells. Serve it with a salad and enjoy a complete meal. Note: If you can't find the Spanish form of chorizo, use the sausage of your choice (something that can slice. The Mexican type of chorizo crumbles).
Directions
Preheat oven to 425 degrees F.
Place potatoes with 2 of the lemons into pot of boiling wate for 5 minutes. Drain, then prick the lemons all over with a knife. (You will be putting these inside the chicken and the heat from them will help the chicken to cook quicker from the inside as well as making it taste and smell wonderful.).
Remove the parsley leaves from the stalks and save the leaves to use later. Stuff the chicken with the hot lemons and the stalks of the parsley.
Season the chicken and the potatoes with a little salt and freshly ground black pepper.
Slice the chorizo at an angle, 1/4 inch thick.
Oil a roasting pan and lay the potatoes in the center, then place the chicken on top and sprinkle with the chorizo and a few of the parsley leaves (leaving the rest of the leaves for part of the finishing garnish). Drizzle the chicken with a little olive oil. Take a piece of wax paper (large enough to cover your roasting pan) and wet it so it becomes flexible, then shake it out and lay it over the top of the ingredients in the baking pan, tucking it in snugly so the juices don't escape (Don't plaster it tightly against the chicken or it will stick - tent and tuck.) Cook in the preheated oven for about 1 hour and 20 minutes.
While the chicken and potatoes are cooking, finely chop the zest of your 2 remaining lemons, the parsley leaves and the garlic. Season lightly with salt and pepper and toss together to create a seasoning-type garnish.
Remove the pan from the oven, take chicken out and put to one side to rest. Give the potatoes a shake and put them back in the oven for a few more minutes to crisp up. I set the oven to broil for this part, so the potatoes would crisp faster. Just keep an eye on them.
Carve the chicken and divide between 4 plates, with the potatoes and chorizo. The potatoes will have taken on the smoky flavor from the chorizo, so if there is any juice left in the pan, pour every bit over the plates. Sprinkle over the seasoning garnish (when it hits the hot juice, it will smell fabulous).