Derf2440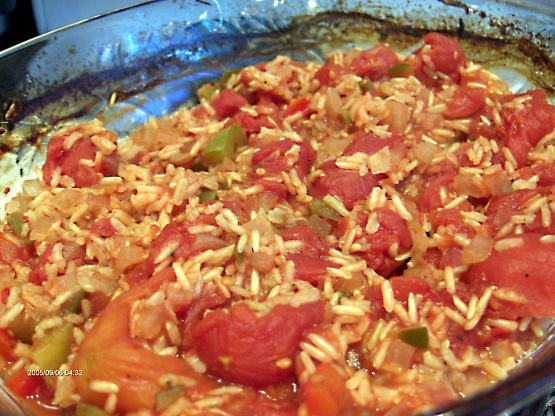 I've had this recipe for awhile. It is very easy to make.

I'm sorry I just cannot agree with the other cooks here in rating this. It should be called tomato rice instead of "spanish rice". Without the added cumin and crushed red pepper I put in it would have been, um awful. If you love canned tomatoes with rice, try this. If you want spanish rice, keep looking.
Combine all the ingredients
and pour into casserole.
Bake 350* oven for 1 hour, check to see if done, may take a little longer.
Stir occasionally.