Spanish Olive and Molasses Spread
FolkDiva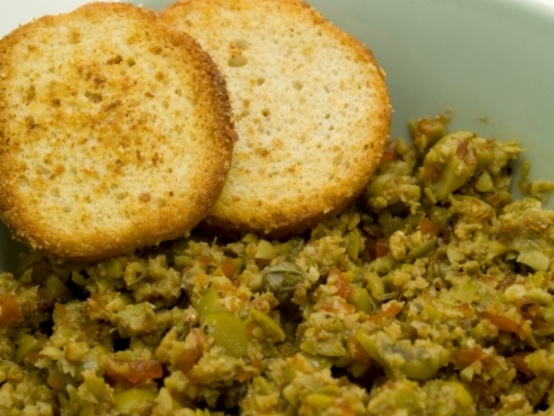 Similar to a tapenade, you can spread this on any fish fillet or chicken, wrap in a foil pouch, and grill. This green-and-red flecked spread looks particularly pretty over a pink salmon fillet. It can also be used as a snack spread on crispy flat bread or crackers. From the "Caribbean Light" cookbook.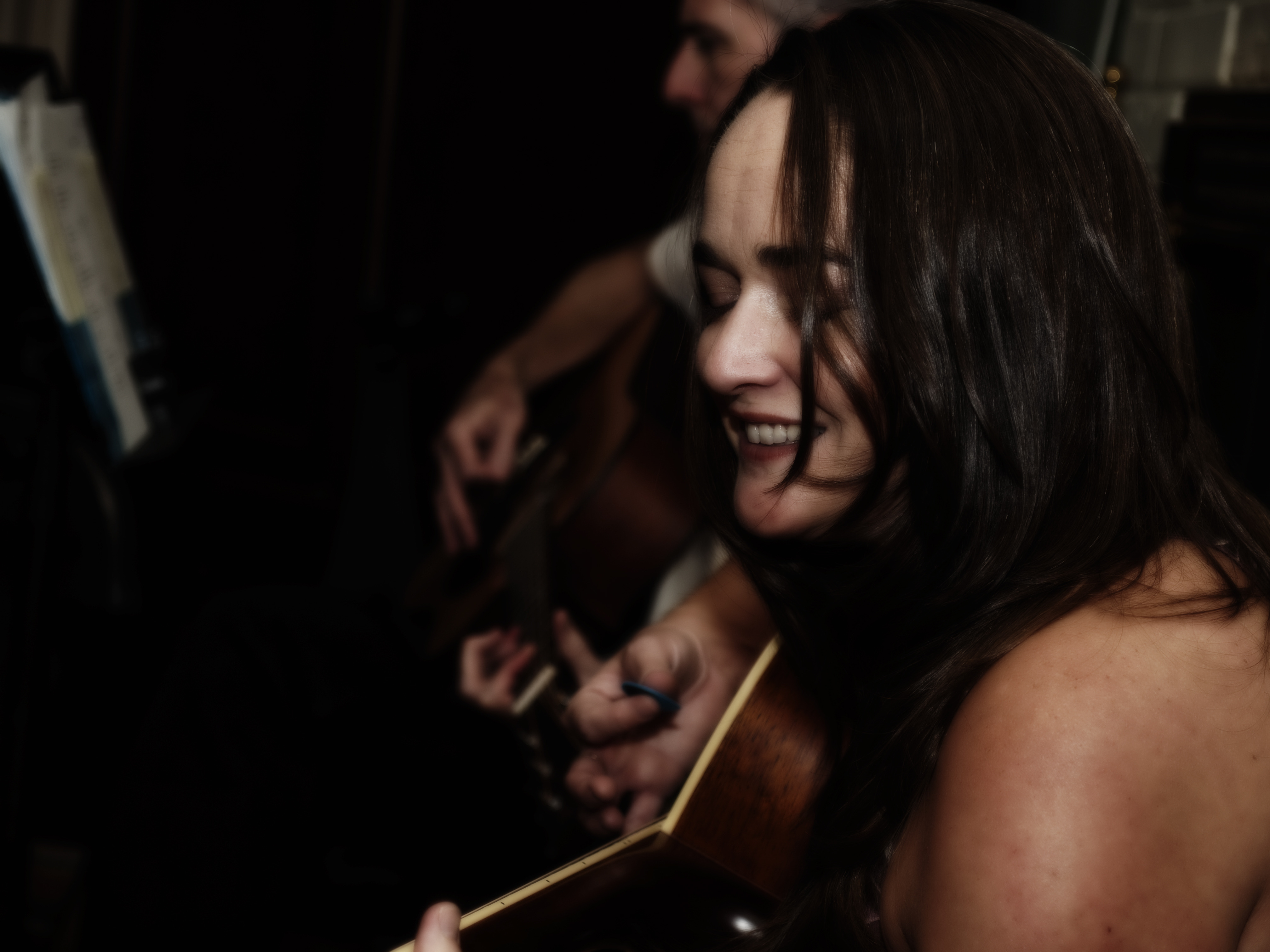 I made as a spread and served with crispy garlic rounds. The texture and color makes for a very pretty presentation and the flavor of the molasses was not at all overpowering as I had suspected it might be. Mine was very salty (I suppose due to the stuffed olives as no salt was added to the recipe)....if you are a huge fan of green olives (and garlic), this may be right up your ally! For me, I think it may fare better as a 'rub', as indicated, for chicken or fish. If I get the opportunity to try it that way with my leftovers, I will edit my review. As an appetizer spread, it's not one that I will make again, but I'm glad I gave it a try! Thank you for sharing!
1

cup pimento-stuffed green olives (Spanish)

2

tablespoons fresh breadcrumbs

1

tablespoon capers, drained

2

garlic cloves, coarsely chopped

1

teaspoon molasses
black pepper, freshly ground to taste
In a blender or food processor, process the olives, bread crumbs, capers and garlic on low speed until pulverized into a mixture that loosely holds together. Do not puree.
Transfer to a bowl, and stir in the molasses and pepper.