Spanish Hot Chocolate - Chocolate a La Taza
Everyone who goes to Spain has to try the hot chocolate. It's so delicious & can be used to dunk Spanish Churros in for breakfast. This recipe is just for the hot chocolate & I will also add my recipe for Spanish Churros as they really go hand in hand. This has a creamy, thick consistancy, it's very indulgent & can really give us women that chocolate fix we all need from time to time. The recipe can also be adjusted according to taste by adding more/less sugar or even omitting it depending on chocolate used or if you like very sweet drinks. I like to make enough to fill 2 big mugs for my daughter & I. We love it at anytime of the day. My daughter likes to add a squirt of cream & a cadburys flake sprinkled on top. I just prefer it on it's own. Anyway, make it - I'm sure you'll love it.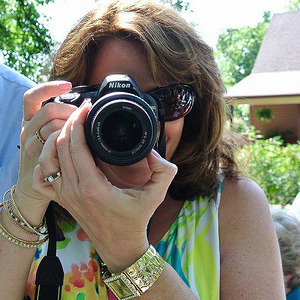 Lovely, simple recipe. I mean, let's face it. It is basically melted chocolate in milk. What's not to love??? It almost made being snowed in worth it. I love dark chocolate but only had a chunk of milk chocolate on hand. Therefore, I added 1 tbls. of dark cocoa to it as well. No sugar needed for us. Rich and velvety even using 1% milk.
Put chocolate & half the milk (500ml) into a pan over a medium heat, stirring until the chocolate has melted.
Dissolve the cornflour in the remaining milk & whisk into the chocolate with the sugar.
Cook on a low heat & whisk for around 5 minutes or until the chocolate has thickened.
Remove from heat & serve into cups.