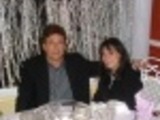 Also called "Garlic Lovers' Soup". If you don't have any stale bread, this works just as well with croutons or toast cubes.
Directions
In a soup pot, heat the olive oil over medium-high heat; saute the garlic until golden (but do not burn). Remove the pot from the heat and cool slightly. Then return the pot to low heat and slowly add the broth, salt, pepper, and bread cubes; simmer for 2 to 3 minutes.
Remove 2 tablespoons of the soup to a small bowl and mix with the beaten egg. Add the egg mixture back to the soup and stir. Continue cooking until the soup starts to thicken, about 2 minutes. Serve immediately.
Reviews
Most Helpful
Loved this so much I made it two days in a row, but between the steam and being hungry was not able to get a photo either day. I made this using some good homemade stock. The first day I used a real egg but it was the last one so the second day I used a quarter cup tempered egg beats and we could not tell the difference. This has become a new staple in our home thanks for the post.

What a fun adventure with this soup. I've been kinda ill the past few days, so I had hubby prepare this for me as I lay upon the couch and directed him (from the couch). Well, it was not quite right, but still yummy. LOL. I guess the only thing that was wrong was that he did not temper the egg as directed. Needless to say, it was kinda like a very thin egg-drop soup using garlic with bread croutons in it. I can't wait to try this again, (and I will, but without hubby's help). Thank you for posting. (Made for Football Pool Week 5 win)
Delicious !! For the bread I used croutons, I used chicken broth, and left out the salt. Very easy to make. My son and I both had somewhat of a cold, and this actually relieved our bad colds, and slight fevers. If the flu hits us this winter I know where to go to because this was amazing. :). Tagged and made for your win in Football.