Spanish Garlic Shrimp Taverna
Peter J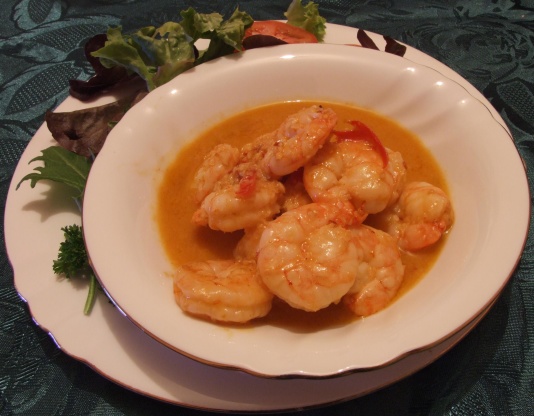 In Spanish tavernas, these shrimp; fragrant with garlic and olive oil; are brought to the table sizzling in a little metal pan. Have plenty of bread on hand to sop up the delicious pan juices. Serve with lemon wedges, if desired.

Big flavours from a few ingredients-sometimes we overlook the simplest of things!!
We love dishes like this...in fact I make something very similar with fresh chilies,garlic and lashings of ginger.
This was a nice change of pace...and yes..I know everybody else has said it, but you really do need some lovely crusty bread for those juices!!
In a saute pan over medium heat, warm the olive oil.
Add the garlic and red pepper flakes and saute for 1 minute.
Raise the heat to high and add the shrimp, lemon juice, sherry and paprika. Stir well, then saute, stirring briskly, until the shrimp turn pink and curl slightly, about 3 minutes.
Season to taste with salt and freshly ground black pepper and sprinkle with parsley. Serve hot.