Demandy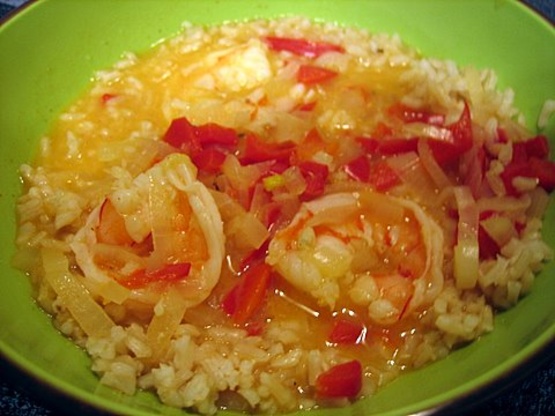 Excellent paprika shrimp!! Nice over brown rice. It is from Woman's Day magazine.

Yum! Can you believe I forgot the garlic, though?! My husband said it needed a little something spicy, and I was reviewing the recipe when I realized it. It was still YUMMY, but the sauce was thin - I will probably use less chicken broth next time (or cornstarch, or something). Anyway, THANKS!
Heat oil in large nonstick fry pan.
Add onion and bell pepper, sauté 4 minutes.
Stir in remaining ingredients except shrimp, bring to simmer and cook 2 minutes.
Add shrimp and, stirring often, cook 2 minutes or until cooked through.