Boomette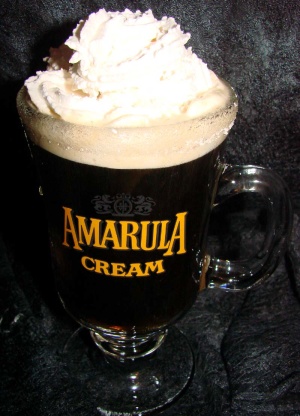 A delicious way to end a good meal!!!

First post-posted Apr 25, 2003 Exquisite! We did have this before dinner! Just wonderful. Sorry I didn`t post any stars the first time. It` is just as good after dinner but I did need a pick me up that`s why I had it before. But I shouldn`t have to explain. And yes it puts on a nice show for your guests!
Dampen rim of 10 oz glass or mug with lemon wedge& then dip into sugar.
Warm cointreau, pour into glass& ignite.
Add brandy, coffee& tia maria.
Top with dollop whipped cream.