Spanish Chicken Casserole
ChefLee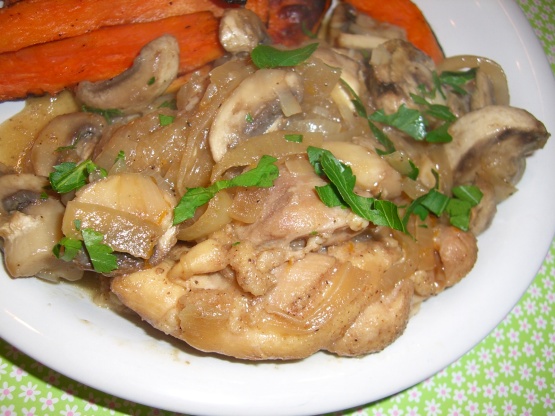 Serve with boiled white rice. Yum!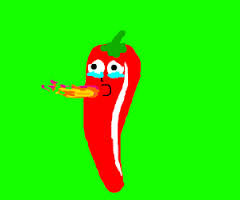 This was good. At first you catch a lot of the orange flavor but then when you taste more of the onions with the chicken, the dish starts growing on you! I had seasoned it with salt and pepper while simmering too. This dish is not savory unless you really add more salt or maybe garlic? It is unique with a fruit essence and I love different flavors!!! Thanks for the recipe!!
Heat 2 tbsp of the olive oil in a large heavy pan, then add the onions and fry for about 10 minutes until lightly browned and soft. Transfer to a plate.
Toss the chicken in the seasoned flour. Heat the remaining 1 tbsp of oil in the pan, then add the chicken and fry until evenly browned.
Add the chicken broth, onions and their juices, orange juice and zest, sherry and Worcestershire sauce. Bring to the boil, then reduce the heat, cover and simmer for 25 minutes until the chicken is tender.
Stir in the mushrooms and cook for 5 minutes. Taste and season with salt and black pepper if necessary. Just before serving, sprinkle over the chopped parsley and serve with boiled rice.