Greek spinach and feta appetizer triangles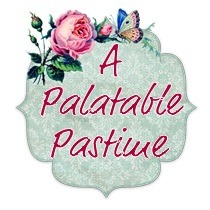 If someone has never worked with phyllo before, or haven't messed with it in a few years, this is not a great recipe to start practicing with the dough on. Phyllo is something that works best when worked with quickly, and wrapping the triangles does take some extra time. If one combines that with learning how to handle the dough, they could become frustrated. However, if they would manage to make it through the process, they would find that they would be rewarded with the most excellent of spanakopita recipes, and find out why preparing it this way, as opposed to a pie (which is a better beginner recipe) is so much better. The layers of flaky crust are mouthwatering! So if one doesn't mind the added hassle of messing with it (like me), this is definitely the recipe to go with. I did add just a touch of extra feta in mine, as the pack was slightly larger than 4oz and I just threw it in. Worked fine. I got loads of compliments for these at my meal and would not hesitate to make these again, even if I did say a few bad words when putting them together. Thanks for posting!
Preheat oven to 350 degrees F (175 degrees C).
Heat vegetable oil in a large saucepan over medium heat.
Slowly cook and stir onions until softened.
Mix in spinach, dill and flour.
Cook approximately 10 minutes, or until most of the moisture has been absorbed.
Remove from heat.
Mix in feta cheese, eggs, salt and pepper.
Lay phyllo dough flat and brush with butter.
Place a small amount of spinach mixture onto each piece of dough.
Fold phyllo into triangles around the mixture.
Brush with butter.
Place filled phyllo dough triangles on a large baking sheet.
Bake in the preheated oven 45 minutes to 1 hour, or until golden brown.