Spaghetti With Tuna and Lemon
Prep 15 mins
Cook 20 mins

This recipe is from Joan Campbell a food icon in Australia.
Directions
Cook spaghetti in boiling salted water until al dente.
Meanwhile heat oil in pan and add garlic and parsley and cook 1-2 minutes.
Add anchovies, chilli, tuna and continue to cook until heated through.
Add lemon juice and turn off heat.
Drain spaghetti, return to saucepan and add butter and tuna mixture. Stir well.
Add parmesan, pepper and salt if needed.
Reviews
Most Helpful
Very Good, very easy, very fast, just what I was looking for. I have been making meals from pantry staples and this fit the bill nicely. Used anchovy paste and ramano cheese. Thank you for posting a great recipe.
I can't believe I've forgotten to review this! It's been a favourite dish around here for a few months already! I never have anchovies and I prefer it without the parm. cheese, but I always add a sprinkle of lemon pepper seasoning at the table. And usually more lemon juice. I just love the combination of lemon and tuna and this is a wonderfully quick easy-to-prepare meal. Thanks!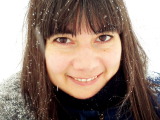 This was SOOO OOOOD!!! Oh, YUM! I actually used "Bumble Bee Albacore Tuna Steak" that came in the package "marinated in Cracked Pepper and Lemon sauce"...The pasta was seasoned perfectly, and it accompanied the tuna steak so well, that it's a new "Keeper" in my family...I made the recipe exactly, except that I had to use dried parsley instead of fresh (didn't have it on-hand), but I do know that the addition of the fresh parsley would have made a world of difference, and would have made this dish perfect in every way! Thank you so much for posting this, Wendy's Kitchen! YUMMMMM!!! :)