Spaghetti Puttanesca in 25 Minutes!
Um Safia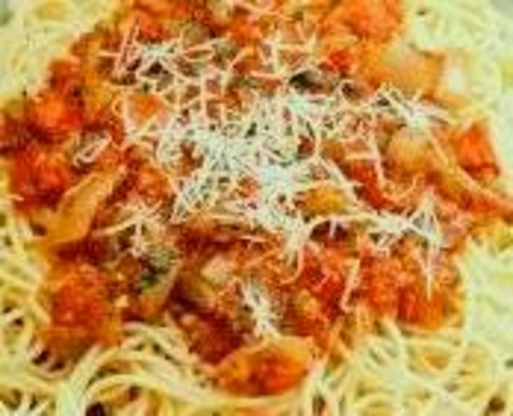 This is a super quick version of the traditional Italian pasta dish. It is easy to cook & perfect for a midweek meal when you want something really tasty that wont keep you in the kitchen for hours!

This is very good. It didn't say when you should add the chile so I added with the tomatoes and anchovies as that where it was on the ingredients. It was flavourful and light, thought I think I will use more anchovies next time because I like a stronger anchovy flavour in my Puttanesca sauce. Thanks for sharing.
Heat the oil in a pan add the garlic & cook over a low heat for 1-2 minutes. Add the chopped tomatoes & anchovies & simmer uncovered for 10 minutes - stir occasionally.
Meanwhile, heat a large pan of water until boiling. Boil the spaghetti uncovered for 10-11 minutes or until just tender.
Add the olives, capers & basil to the sauce & simmer for 4-5 minutes.
Drain the spaghetti well, toss with the sauce & serve garnished with basil leaves.