Prep 15 mins
Cook 45 mins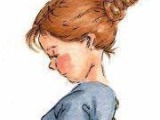 If you like, add pepperoni to this dish that will please kids. For adults, a funkier cheese such as provolone will offer more oomph.
Directions
In a large pot of boiling salted water, cook spaghetti for 8 to 10 minutes, until tender but firm; drain and transfer to a bowl.
Toss with 1 TBS of the oil; let cool.
Toss with Parmesan and egg.
Press over the bottom and sides of a greased 9 inch pie plate.
Meanwhile, in skillet, heat remaining oil over medium heat; cook onion, garlic, mushrooms, basil and oregano, stirring occasionally, for 5 minutes.
Add tomato sauce; cook, stirring occasionally, for 10 minutes, until thickened.
Sprinkle spaghetti mixture with 1/2 cup of the mozzarella; spoon sauce over top.
Sprinkle with greenpepper and remaining mozzarella.
Bake 375*F for 30 minutes or until spaghetti is golden brown.
Let stand for 5 minutes.
Most Helpful
Zapped onions and bell peppers for a couple of minutes in the microwave and included them with the pepperoni as toppers for this dish. Used leftover hamburger spaghetti sauce and needed to add an additional 14 ounce can of tomato sauce for moisture, which turns out to be very important in this dish's success. Wonderful way to recycle leftovers into something new. ETA: this recipe is now in our regular rotation of weekly recipes. We've made it several times now and have enjoyed it each time.

The flavors were fine, but this turned out to be very dry. The spaghetti I used was that Barilla Plus, so maybe that made a difference? I subbed canned mushrooms, left off the green peppers, and added about half a pound of ground beef into the sauce layer. If I tried this again, I'd add a lot more sauce. Thanks anyway.

VERY, very good. My whole family enjoyed it and that is a HUGE plus. Went great with a tomato, cucumber salad and crunchy garlic bread. I will definately make it again.