msGigi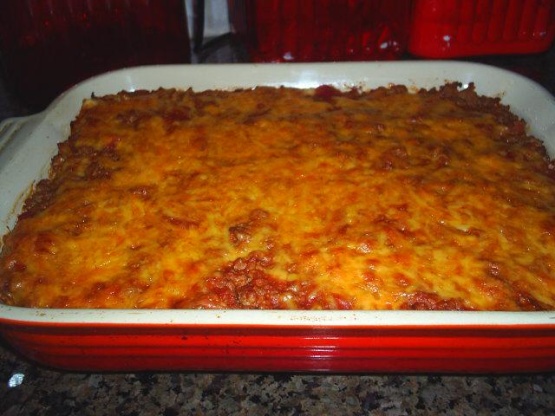 This is a fun on for the kids. They can help make it too. The flavors are good for kids too, simple.

Top Review by Trisa
This was the first recipe I tried as a newcomer to this site and it was very good. It was easy and the kids loved it. It makes alot and is just as good the next day! Thanks for this great recipe!!
Mix melted margarine, egg and cheddar cheese, salt and pepper in a bowl.
Add cooked spaghetti.
Press into a baking pan.
Brown meat and onion, drain and add spaghetti sauce.
Pour over noodle crust.
Sprinkle with Parmesan.
Bake at 350F degrees for 35 minutes.