A favorite recipe of mine. My mom always made this tasty casserole. After making it myself I added a couple extra ingredients.
Directions
In a large saucepan, brown hamburger, onion, and garlic.
Drain grease when done.
Add tomato paste,tomato sauce,diced tomatos, basil,oregano,italian seasoning,bay leaves, salt,pepper,sugar and water in same saucepan as hamburger.
Stir the sauce until well mixed.
Cover and bring to a simmer.
Cook for 2 hours stirring often.
When sauce is almost done preheat oven to 350 degrees.
Also, boil the noodles.
When done drain,rinse, and set aside.
When sauce is done, remove bay leaves.
Spoon a thin layer of sauce on a 9x13" pan.
Start the layering with noodles then lay some shredded cheese on top.
Then layer some sauce and then some parmesian cheese.
Repeat layers ending with sauce and sprinkled with parmesian cheese.
Bake covered with foil for 30 minutes.
Uncover and bake for 15 more minutes.
Take out and let set for atleast 15-20 minutes before cutting.
Serve with salad and garlic bread.
Most Helpful
We had this for supper last night and it was great. I did use my own spaghetti sauce so it was a cinch to prepare and so so good.Sorry I didn't take a picture. Thanks for posting. Rita/Sage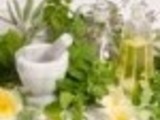 I followed Shimmerchk lead with the ingredients for this, as I try to cut corners and eat healthy when I can. This is comforting and delicious! I thought the spices were a nice addition and gave a great flavor to the sauce. This took a little time to make but it was worth every minute, because it's a great casserole to have anytime!
I've been making this for almost a year now and I keep forgetting to rate it-this is sooooo good. I've made it for several get togethers and a couple of holidays and it's always the best dish!! It also makes a lot of spaghetti so it's perfect for a crowd. I always buy the block cheese and grate it myself-I think things taste better that way. It's truly the best spaghetti I've ever had!!! Thanks for sharing!!