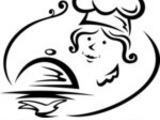 This extremely hearty sauce has a secret ingredient. (Not so much, now!!) This sauce clings to pasta, unlike many others that leave a puddle of juice on the bottom of your plate when you are done. The vegetables are chopped finely, allowing them to stay with the pasta as you twirl it on your fork. My mother brought this recipe from England originally more than 50 years ago, but I have tweaked it over the last 35 years. It makes quite a large batch, but it freezes well too. I also use it for lasagne, and it is always a hit. I hope you enjoy it as much as I do!!
Directions
Brown and drain crumbles ground beef, return to large pot.
Add garlic, onion, green pepper, celery, mushrooms, and spices, saute 20 minutes.
Add remaining ingredients, and bring to a slow boil. Reduce heat to low, and simmer for about 20 minutes stirring often.
Ladle over a dish of your favorite pasta, or use as lasagne sauce.