Prep 50 mins
Cook 30 mins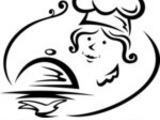 This extremely hearty sauce has a secret ingredient. (Not so much, now!!) This sauce clings to pasta, unlike many others that leave a puddle of juice on the bottom of your plate when you are done. The vegetables are chopped finely, allowing them to stay with the pasta as you twirl it on your fork. My mother brought this recipe from England originally more than 50 years ago, but I have tweaked it over the last 35 years. It makes quite a large batch, but it freezes well too. I also use it for lasagne, and it is always a hit. I hope you enjoy it as much as I do!!
Directions
Brown and drain crumbles ground beef, return to large pot.
Add garlic, onion, green pepper, celery, mushrooms, and spices, saute 20 minutes.
Add remaining ingredients, and bring to a slow boil. Reduce heat to low, and simmer for about 20 minutes stirring often.
Ladle over a dish of your favorite pasta, or use as lasagne sauce.
Most Helpful
WOW! I have to say, when I saw what the secret ingredient was, I was very wary! But I HAD to try it. My sister came over and I had the recipe on the counter, she looked at me and said "Cream of chicken?!" Lol. This sauce turned out wonderful! Just like you said...no puddles on the plate! It stuck to the noodles and was extremely hearty. I made it exactly as you wrote, but I think next time I may double the diced tomatoes. I like alot of tomatoes. This is my new pasta sauce of choice! Thank you so much for sharing this one!!!

Yum! This was good, thanks.

This was really really good. My Italian hubby growled at me when I put the soup in, I could just tell he was thinking "BLASPHEMY!!!!!", but he is now a convert after consuming a huge bowl of this delicious pasta sauce. The only thing I did differently was add a good splash of dry white wine while I was cooking the onions etc, and since I was out of mushrooms I substituted a can of Cream of Mushroom soup for the Cream of Chicken soup. Thank you for this recipe!!!