Spaghetti Alla Carrettiera (Thin Spaghetti With Breadcrumbs)
Lainey39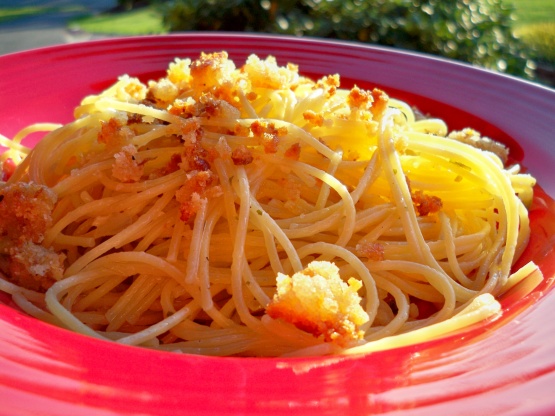 Apparently this dish is named in honour of a carters wife, who travelled everyday to Rome from the countryside with her donkey laden with fruit, vegetables and wine. I don't know how true that is, but it's a good simple dish made with humble ingredients, and it's delicious.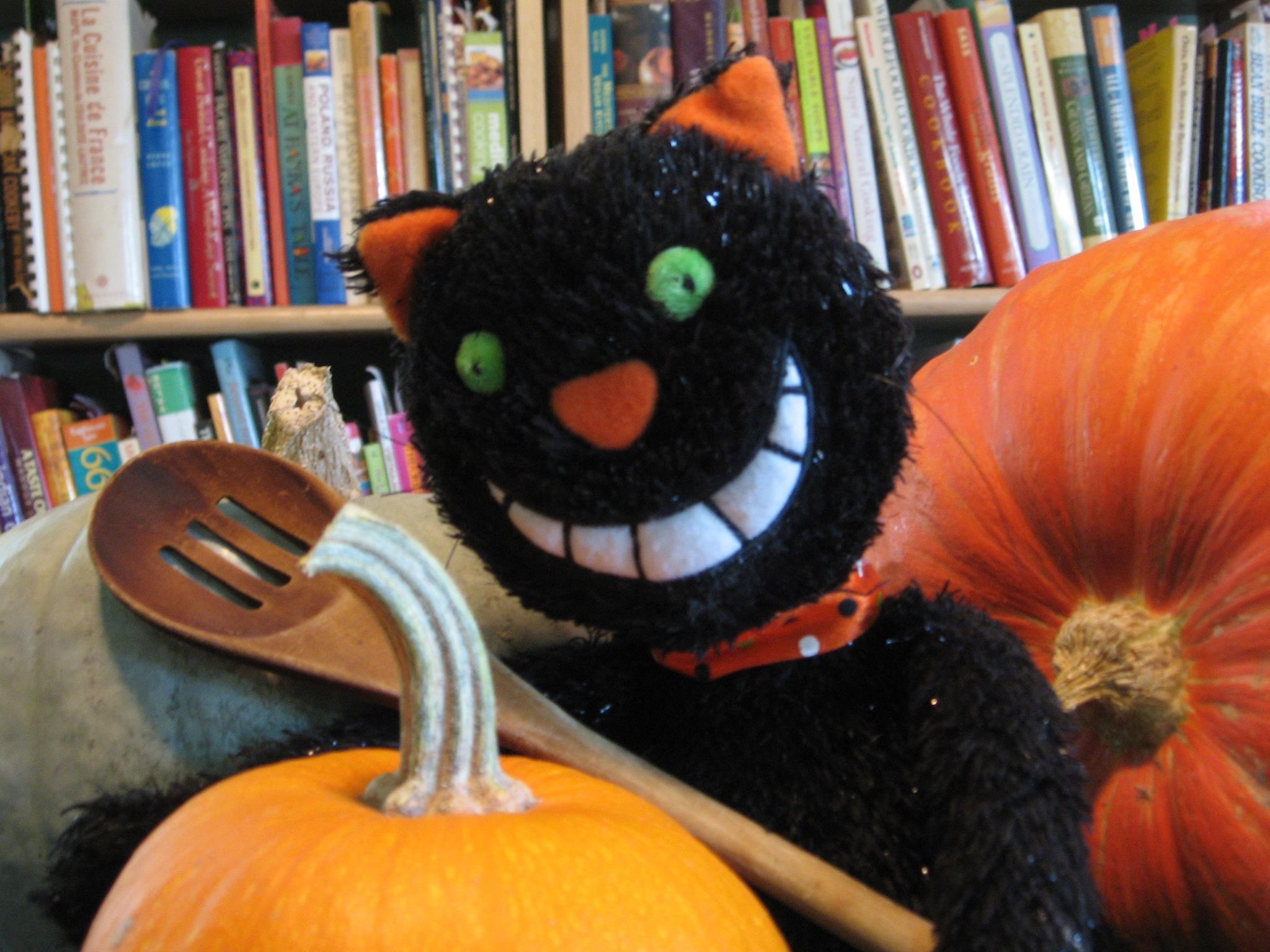 Very good! I weighed the pasta (spaghetti rigati) and parsley...the parsley ended up being one bunch without stems. I made this as directed with double the garlic and 6 tbsp total olive oil. I tossed everything together. This tasted really good but was a bit dry...my Hubby added extra oil and parmesan to his serving. I served it with chicken strips tossed in Greek seasoning on top.
Cook the pasta according to instructions until al dente.
Heat 3 tbsp of oil in a frying pan and sauté the onion, garlic and parsley until lightly coloured. Add the salt oregano and plenty of pepper.
At the same time, heat the remaining oil and butter in a small frying pan and sauté the breadcrumbs until golden.
Drain the pasta and pour over the parsley/oil sauce then sprinkle with breadcrumbs and serve.