Spaghetti Al Limone ( With Lemon )
PetsRus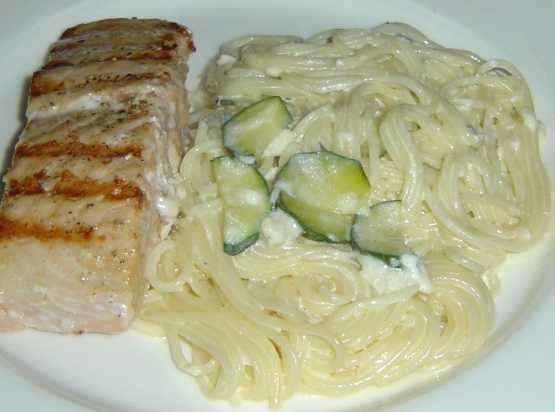 This was wonderful! I didn't have fresh lemon juice so used 2 tbsp. bottled and it was still wonderful. I served it with salmon and it was perfect. Thanks for a new way to cook pasta.
In a large pan melt butter to low flame, add lemon juice.
Bring to slow boil and add cream. Simmer for few minutes, add salt and pepper.
Cook spaghetti "al Dente" in salty water. Place spaghetti in same pan with lemon.
Sauce toss everything, finish with Parmigiano Reggiano.
Serve in warm plates.