Prep 25 mins
Cook 25 mins

Courtesy of Chef Olaf Mertens, developed for the 2008 Toronto Gourmet Food & Wine Expo Submitted for ZWT 6
17 5⁄8 ounces spaetzle noodles (before cooking)
3 tablespoons vegetable oil
7 tablespoons butter
1 large onion, sliced very fine
8 ounces smoked bacon, diced very fine
12 1⁄3 ounces black forest ham, sliced very fine
1 bunch chives, sliced fine
1 bunch parsley, chopped
14 ounces emmenthaler cheese, grated
salt & pepper
Directions
Cook Spaetzle in a large pot of boiling salt water for 13 minutes until tender and strain, add into a large bowl.
Preheat oven to 350°F.
Add the oil and butter to a large frying pan over medium high heat. Add in sliced onions and sauté until golden brown, add in bacon and ham and continue to cook for 5 minutes. Mix together the onions, bacon and ham into a large bowl with noodles.
Add in chives, parsley and seasoning to taste. Be careful with the salt because the bacon is already salty!
Mix well together and add half the cheese.
Butter the sides of an oven baking dish, add the mixture and cover it with the remaining cheese.
Bake for 15 minutes and broil for 3 minutes until the "bake" is golden brown.
Most Helpful
This was very good. I especially loved the noodles with the bacon, ham and herbs. Just a delicious combination! The only thing I didn't care for was the cheese. I think using less cheese would be better and perhaps using a mild-flavored white cheese. I thought the emmenthaler cheese taste was a bit too dominant. This could very well just be my personal taste. I will try it again with the cheese changes. Again, I LOVED the bacon, ham, herb and spaetzle combo...yum!! Danke. ~Made for ZWT 6 Zee Zany Zesty Cookz~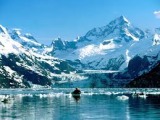 WOW is this good. And WOW is this bad for you. . .but worth every calorie!!! I used much less bacon (about 8 thin slices) and much less ham (about 1 cup) and much less cheese (8 oz to be exact). I added 8 oz of sliced fresh button mushrooms and wish I would have added even more. Used seasoning salt instead of regular salt; again, a good choice. Great comfort food and super easy too. Made for ZWT6 for my SSaSSy teammate!