Nif_H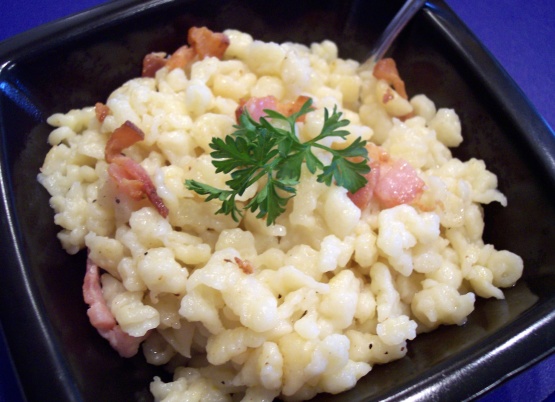 Spaetzle are like noodles but better! They are served with many Hungarian meals and also Bavarian/German meals. They are used as the starch part of the meal in place of potatoes, rice or pasta Once cooked you can fry them in butter or just toss them with a little butter. Serve with gravy etc.your choice. The picture with the Spaetzle on the red plate is the way they look right after boiling them and have a little butter on them, they are quite good served plain like this. The photo in the fry pan is the way I like them most. I used a little bacon dripping, fried some onions and mushrooms added the cooked spaetzel and browned it very slowly took approx 30 minutes. Chopped bacon is also very good mixed in. Spaetzel is a nice change from regular pasta.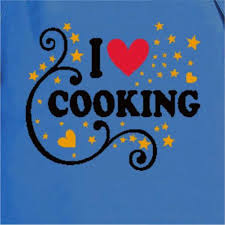 Top Review by Sageca
This is very good!of course they are more trouble to make than cooking that dry kind but it is really worth it.
Mix the flour eggs & salt together (use your blender).
Slowly add the water until the dough is smooth, but not stiff.
(If large eggs are used then use a little less water).
Continue to blend the dough until it has enlarged in size.
Heat a pot of salted water to boiling add a tbsp oil.
Put batches of your dough in the hopper of the spaetzle grater and grate the noodles into the boiling water.
Do the recipe bit by bit lifting the noodles out of the water when they float Keep warm while you cook the rest.
N>B> If you do not have a spaetzle grater roll out the dough to about 1/4" thickness and slice across then slice the other way to have them the size you want them.
Boil the same as with the spaetzle grater.
Enjoy.