Soy-Marinated Chicken Thighs
diner524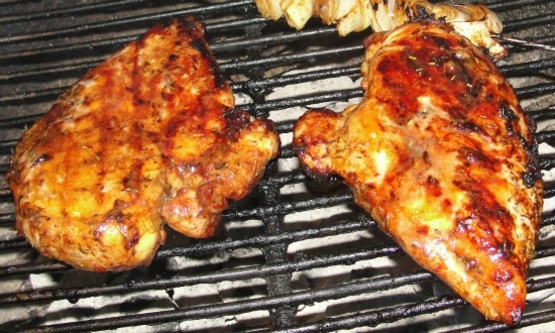 This is a quick and easy grill recipe from the July 2008 Cooking Light. I thought it would be posted here somewhere but I just don't see it. This is such a yummy and easy recipe...perfect for a lazy summer evening. Prep time includes marinating time.
Combine the first 5 ingredients in a ziploc bag and seal. Marinate in the refrigerator for 4-24 hours.
Prepare grill to medium high heat.
Place chicken on sprayed grill rack and discard marinade.
Grill 3 minutes on each side until done. This took me about 15 minutes.