Soy-enriched Apple Pancakes
Boost the protein and fiber in your breakfast pancakes. You can get okara from making soya milk either with a blender, bag and saucepan or using an automatic soymilk maker like the one from Q'Tessence.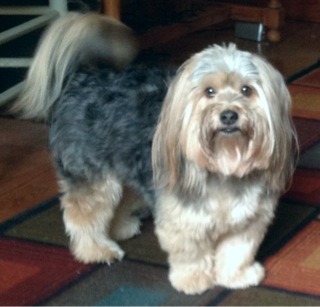 Wonderful, wonderful, wonderful!!! I added some splenda and oat bran to my mixture (it looked a little runny) they turned out great. Browned very nicly too. I took the left over apple, diced VERY finly put in a small saucepan with a little water, cinnamon, nutmeg and splenda and let it simmer while I fixed the pancakes and used it for topping. Oh so good. Thanks for giving me a new way to use my okara.
3⁄4 cup pancake mix
1⁄4 cup soy okara (the fiber left over from making soymilk or soy milk)
1⁄2 cup soymilk
1⁄2 cup chopped apple
Chop 1/2 cup of apple into small chunks.
Mix all ingredients.
Cook on a griddle a little hotter than you usually would for pancakes. Turn after 45 to 60 seconds and cook till light golden. The okara enriched cakes will brown less than the usual pancakes.