Soy Dream Nog (Dairy-Free Eggnog)
Kree6528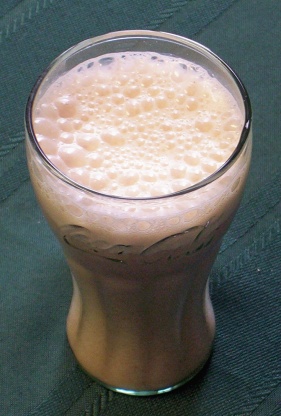 This is a great substitute for traditional, dairy-filled eggnog! I modified it from a recipe on the Soy Dream website. The original recipe called for 1/4 cup Amaretto, Southern Comfort, brandy, or alcohol of your choice. That would be great for special occassions, but I wanted a non-alcoholic version to drink on a regular basis, and this worked out great. It's frothy and delicious. If you like your eggnog even creamier, feel free to add a couple more ounces of tofu.

Kinda bland at first and it does not taste a whole lot like egg nog but very good! Thanks!
Combine all ingredients in a blender until smooth and frothy.
Refrigerate before serving.