Soy Dipping Sauce (For Pot Stickers or Egg Rolls)
kev53084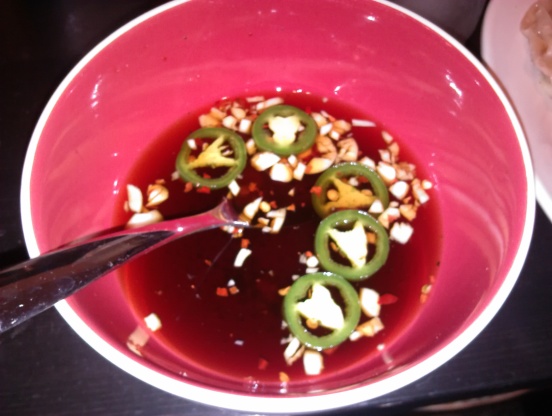 This is a recipe from the side of a Trader Joe's Eggroll box, which I edited for taste of course. It is exactly what I have been searching for, so I just had to post it here!

Fast and easy recipe. I replaced the sugar with 2 tsp honey. Gave me just what I was looking for in a dipping sauce.
Whisk all ingredients together. Top with green onion slices as a garnish.