diner524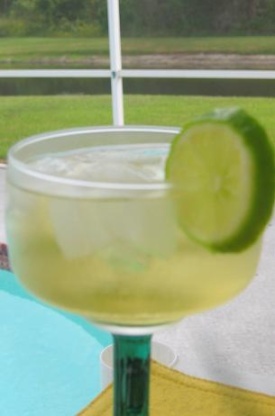 Vodka being my libation of choice but not being a fan of fru-fru _sweet_ cocktails, this little ditty suits me perfectly.
I picked this drink to make as I am not a fan of the fru-fru sweet drinks. But something didn't taste right!! I bought a new Rose's lime juice, club soda and we already had a fairly new bottle of vodka, but the triple Sec has been there for a long time. I am not sure if that goes bad or not? So I decided not to rate this one, as I think maybe the Triple Sec was bad!!!
ice cube

1

ounce vodka (use a GOOD one, please)

1

ounce Curacao (I use Triple Sec)

1

ounce Rose's lime juice (fresh may work but I haven't tried it)

3

ounces club soda
Fill a frosty 8 ounce glass with ice cubes.
Pour equal amounts vodka, triple sec and lime juice over the ice.
Fill to the top with club soda and stir.