3 Reviews
This was really good! And it's very filling, too. I just finished a bowl of it, and I can barely move! I think next time I might add a 2.25-oz. can of sliced black olives for even more flavor, maybe some extra salsa as well. Thanks for posting!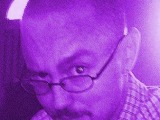 This recipe was made on 11/16/11 for the Universal Dishes/Child's Play Event in the Food Photo Forum,and most importantly mine and my SO's dinner.A few changes were made to the recipe,and they are as follows,instead of using 8 ounces of chicken I used 12.So,with that change 2 tablespoons of oil and 2 tablespoons of flour was used.While cooking the chicken, a bit of seasoned salt and pepper was sprinkled over the meat.About 8 ounces of dry pasta was cooked and it seemed to be plenty for this dish. I didn't have the monterey jack cheese,so a queso quesadilla cheese was used.And no frozen corn was avalible,so canned corn was drained and used.I baked it for just a few minutes longer than stated to get a more golden color to the cheese.After removing from the oven it seemed to a bit on the watery side, so I let it sit for a few minutes to " tighten up " and that did the trick. Both my SO and I thought it was pretty good. Thanks for posting and, " Keep Smiling :) "

First I woud like to thank you for trying one of my recipes (World' Easiest Lemonade Ice Cream Pie) and the lovely 5-star review. I am so glad you enjoyed it. To show my appreciation, I made one of your recipes. This dish is absolutely wonderful. Not only is it very easy to make, the flavors are wonderful and a great compliment to the chicken and pasta. I highly recommend this great comfort dish to everyone.
Southwestern Shells With Chicken and Corn