Southwestern Roasted Carrots
Prep 15 mins
Cook 30 mins

This side dish recipe is easy to put together and a different way to season and cook carrots.
Directions
Preheat oven to 350°F.
Peel carrots and cut julienne-style (into 2" long x 1/4" wide strips) or slice thin.
Place carrots and other ingredients into a 9" x 13" baking pan and toss to combine thoroughly.
Spread out into a thin layer.
Roast for 15 minutes. Remove pan from oven, toss carrots and spread out into a thin layer. Roast for another 15 minutes or until carrots are tender.
Most Helpful
Some recipes definitely need more than 5 stars sometimes! This is one of those recipes. Great flavor and easy to put together. The spices were perfect. I used peeled baby carrots, and just cut them into sticks. This went very well with a pork roast. I will be making this often!

Delicious carrots. I love roasted carrots and prepare them that way a lot. I've never added this combination of spice to the carrots. It was great! Thank you for posting. :)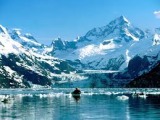 Perfect little roasty nibbles! They were really, really easy and sooooo good! YUM!
THANK YOU SO MUCH for sharing this great recipe with us, MarthaStewartWannabe!
Made and reviewed for Aussie/NZ Recipe Swap #51 April 2011.