Southwestern Quinoa Salad
Bayhill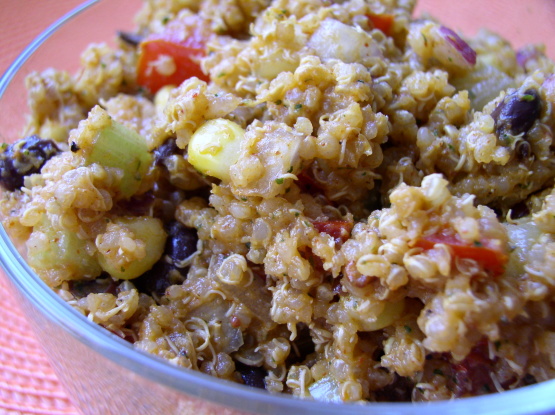 A bit spicy and packed with protein. Sometimes I add grilled chicken to make it a meal.

I'm sorry, this is not a review but a question: Do you blend all of the dressing ingredients? I ask because I believe that the chilies in adobo sauce are whole. If I am incorrect, please forgive me and let me know. I have bought these in the past and the chilies were whole. This is why I am asking. Thank you.
Cook quinoa according to package directions.
Spread on a baking sheet to cool.
Mix cooled quinoa with vegetables and beans.
Blend dressing ingredients in blender until smooth.
Mix dressing with quinoa.
Chill and serve.