Calee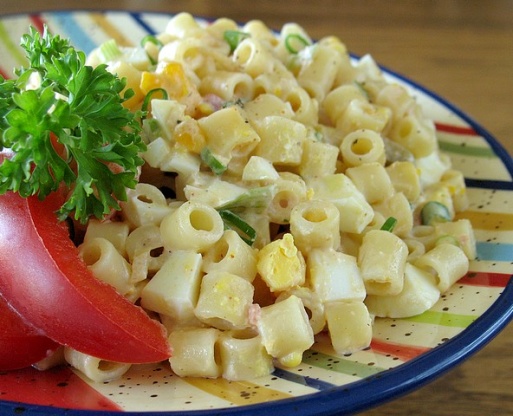 While browsing for a pasta salad recipe, I found Inez Willenborg's Homestyle Macaroni Salad. It sounded good, but I didn't have all the ingredients, so I improvised and came up with this one. We absolutely loved it. Thank you, Inez, for the recipe that was the inspiration for this winner.

This is incredible! I doubled the sauce ingredients as I made it the night before the lunch I was going to serve it at and I didn't want it to dry out. It was perfect! I served it with chopped black olives, sliced green olives and mild banner rings as garnish. My guests raved! Thanks for making me look good PanNan!
Cook pasta in salted boiling water until tender.
Drain pasta and rinse with cold water.
Combine all remaining ingredients in a large bowl.
Add pasta and stir until the pasta is coated.
Refrigerate at least an hour before serving.