Bergy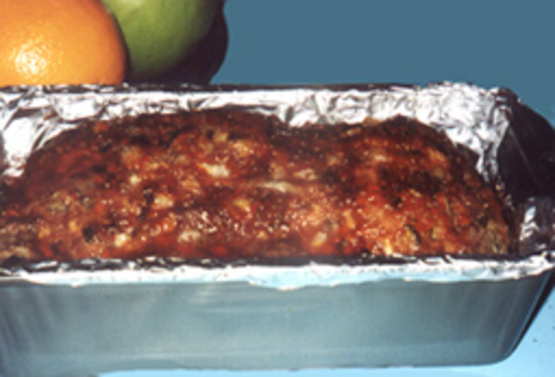 Spicy with a hot pepper jelly glaze!!

Top Review by Bergy
Just the right texture to this meatloaf - it holds together well, you can slice it and it is not too heavy. The hot pepper jelly glaze gives nice finish to the top of the loaf. When you look at the list of ingredients you think it might bite you, not so, Good flavor but I wanted to add a little something so when I served it I heated some Thai sweet chili sauce and just drizzled it over the slice on the plate - perfect.. Thanks CHornsby for a meatloaf recipe that will be used again
Preheat oven to 350 degrees F.
Combine all ingredients except for jelly in large bowl (hands work best for mixing) and mix well.
Pack mixture into greased 9x5x3 inch loaf pan and spread a couple tablespoons hot pepper jelly on the top.
Bake for 1 1/4 hours or just until cooked through.
Brush on the remaining jelly while it's baking to glaze the meatloaf.