twissis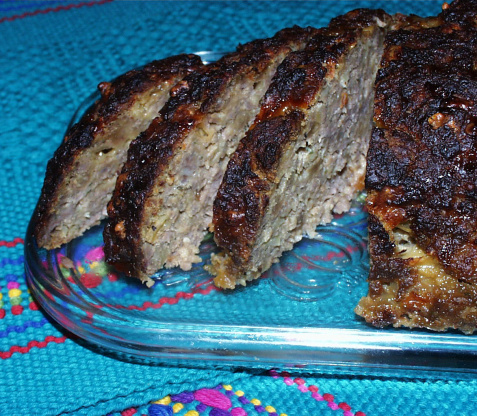 This was fantastic! Great flavor, and the tomatoes really made this dish too. I did make it with ground turkey for a healthier twist. Its a keeper for me.
Combine all ingredients. Shape into a 9- x 5-inch loaf, and place on a lightly greased wire rack in a baking pan.
Bake at 350° for 45 minutes; increase heat to 425°, and bake 15 more minutes or until done. Let meat loaf stand 10 minutes before servin.