Prep 20 mins
Cook 12 mins
"These aren't traditional egg rolls! Small flour tortillas are stuffed with an exciting blend of Southwestern-style ingredients, then deep fried until golden brown."
Directions
Rub 1 tablespoon vegetable oil over chicken breast. In a medium saucepan over medium heat, cook chicken approximately 5 minutes per side, until meat is no longer pink and juices run clear. Remove from heat and set aside.
Heat remaining 1 tablespoon vegetable oil in a medium saucepan over medium heat. Stir in green onion and red pepper. Cook and stir 5 minutes, until tender.
Dice chicken and mix into the pan with onion and red pepper. Mix in corn, black beans, spinach, jalapeno peppers, parsley, cumin, chili powder, salt and cayenne pepper. Cook and stir 5 minutes, until well blended and tender. Remove from heat and stir in Monterey Jack cheese so that it melts.
Wrap tortillas with a clean, lightly moist cloth. Microwave on high approximately 1 minute, or until hot and pliable.
Spoon even amounts of the mixture into each tortilla. Fold ends of tortillas, then roll tightly around mixture. Secure with toothpicks. Arrange in a medium dish, cover with plastic, and place in the freezer. Freeze at least 4 hours.
In a large, deep skillet, heat oil for deep frying to 375 degrees F (190 degrees C). Deep fry frozen, stuffed tortillas 10 minutes each, or until dark golden brown. Drain on paper towels before serving.
Reviews
Most Helpful
I went to a bunco group last night as a sub and the hostess made these for dinner along with black beans and sweet rice. It was delicious! I was just checking to see if there was anything posted like this and I bet she found the recipe from here because it is exactly as listed!!! I will be making these for my family very soon. Oh, she didn't fry them, instead she baked them at 425 degrees for about 15 minutes.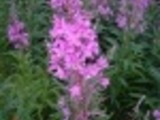 These are very good but I made some significant changes: I used won ton wrappers instead of tortillas and cilantro instead of parsley. Also, I marinated the chicken in Baja Chipotle marinade and grilled it.I used an whole jalapeno pepper and added a bit more cayenne pepper to spice them up a bit. I did not deep fry these, I baked them and they were nice and crisp, just hit them with a little Pam before you put them in oven. Served with Creamy Cilantro Dipping Sauce.
These eggrolls had a good taste....but I think they were missing something! Needed a tad more seasoning. They were good though, and we are gonna make them again with some spice additions. ;-) If you you are gonna make these: PLAN AHEAD!!!! They are easy overall, but it does take some planning to get them all completed.