WiGal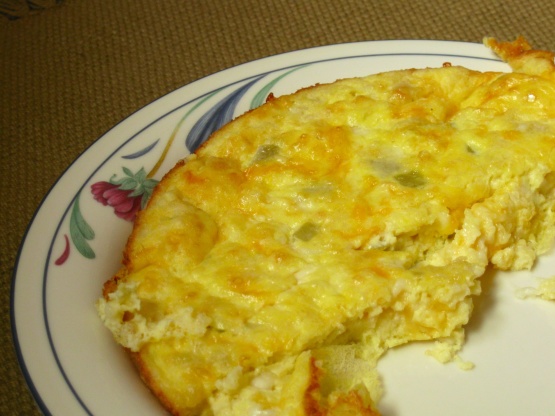 An easy dish to prepare for your family and friends! Serve with salsa, bacon, fresh fruit and biscuits and you're a hero!

I tripled the recipe for a Breakfast Potluck. Cook time was a little longer but it turned perfect and a great hit.
Combine flour, salt and butter in a large bowl. Add eggs, cottage cheese, chilies and cheese.
Mix well.
Pour mixture into a lightly greased 8 x 8 baking dish.
Bake uncovered at 375 degrees for 30 minutes.
Allow to sit for 5 minutes before serving.