Southwestern Caesar Salad With Creamy Chipotle Dressing
MsSally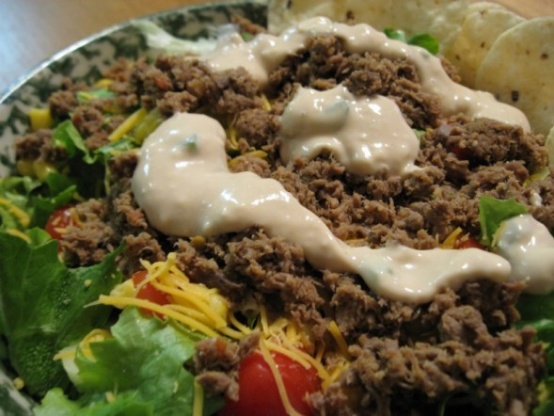 While I was at a hotel in Scottsdale, Arizona, I remember pestering a chef for this recipe. It's been so many trips ago, though, I can't remember what hotel I was at. Nevertheless, this salad is a nice twist on the usual Ceasar.

This was wonderful. I had run out of chipotle peppers, so via the internet, I subbes 1 T mince jalepenos, 1 t ketchup and two drops of liquid smoke. You could not tell I'd not used chipotles. I had some leftover taco filling, so I topped each salad with that and served with tortilla chips. Also used a little cheddar instead of parm. Such a great recipe. We loved this and will make again.
DRESSING:.
Whisk all dressing ingredients together in a medium bowl until well blended. Season to taste with salt and pepper.
SALAD:.
Mix lettuce, tomatoes and corn in large bowl.
Add 3/4 of dressing and 2 T. of Parmesan. Toss.
Determine if more dressing is needed. Add to taste.
Sprinkle with remaining Parmesan before serving.